About Us
Summary of the firm
For more than 15 years, Thomas Lee Group has successfully marketed and operated independent hotels, resorts and casinos. We are an asset-driven company: it is not all about us, it is all about your people, your asset and your returns. Our approach to optimizing hotel assets, either through franchise brand development or the creation of unique boutique properties, has consistently resulted in superior returns for our clients.
Thomas Lee Group offers comprehensive hotel management and marketing programs tailored to the specific needs of each property. Understanding the unique challenges of owning and operating hotels and casinos, we provide customized solutions that address not only your operational needs, but also the lifestyle character of your property, and its success in areas including Sales and Marketing, Operations, Casino Management, Finance, Government Relations and Human Resources. Our objective is to foster an environment of continuous improvements and streamline the work process, resulting in a highly profitable hotel. Our team comprises seasoned hotel professionals with a proven track record of turning distressed and under-performing luxury and boutique hotels and casinos into highly profitable assets and market leaders.
Bryan Guillot, Sr.
With more than 30 years of experience in the hospitality industry, Bryan Guillot, Sr. has established himself as one of the industry's most strategic and innovative thinkers and has earned the respect and admiration of colleagues around the globe. Past partnerships include some of the world's most recognizable brands, including Westin, Tishman, Universal Resorts and Bahamar. His experience and knowledge give TLG an indisputably strong foundation and the relationships he has built and maintain consistently benefit clients and their businesses.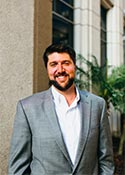 Bryan Guillot, Jr.
Bryan Guillot Jr. has been with Thomas Lee Group for eight years, where his responsibilities include sales, marketing, publicity, advertising, revenue management, customer acquisition, and managing onsite property operations teams. Before joining Thomas Lee Group, where he has been instrumental and a key contributor to the company's overall success and that of its clients, Bryan Jr. earned degrees in Entrepreneurship and Family Business and Finance at Auburn University, which he followed up with positions and internships with leading national hospitality brands that allowed him to fine-tune his hospitality sales and marketing skills.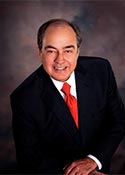 Fred Burford
Fred Burford is a results-oriented hospitality and casino veteran with 40-years' experience and a career that includes executive level leadership positions for organizations where he has devised and implemented consistently sound, revenue-generating financial strategies. Approachable, confident, and politically astute, Fred has earned a solid reputation within the industry, having delivered consistent results and honing his diverse abilities while serving in top-level corporate positions within the gaming and hospitality industries for both public and private companies.